Tulum is not a cheap place to visit. Lodging, food, transportation, and activities can all be expensive. However, there are ways to save money while visiting Tulum.
Table of Contents
Here are some tips on how to do Tulum Cheap!
Avoid Touristy Restaurants
Eat at local restaurants and markets instead of tourist traps. Pretty much anything overlooking the water is going to be as expensive as New York City. Seriously.
There are plenty of casual places to dine with delicious food, like Palma Central Food Truck Park.
Look for lodging options with kitchens
Hotels or temporary apartments that include breakfast or kitchen facilities so you can save on meals. Also, staying in Tulum Town and away from the beach zone will help you save a lot of money. Look at areas like Pueblo, Aldea Zama, and La Veleta.
Take public transportation
The bus only costs a few pesos and can take you anywhere you need to go, so take public transportation instead of taxis whenever possible.
The taxis are all in it to make a LOT of money off you. You can also rent a car, which is what we did for the few months we were there.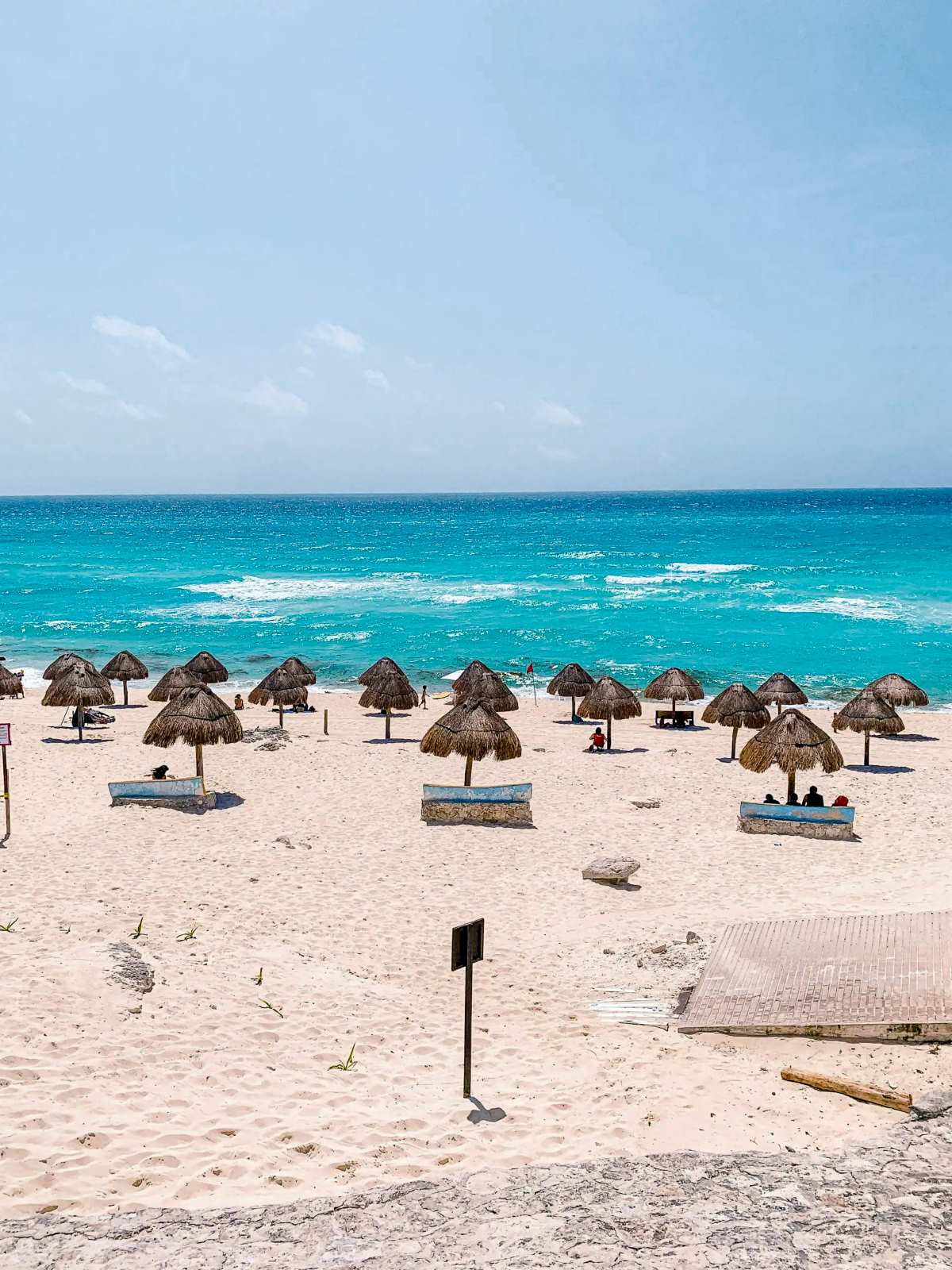 Eat like a local
Tulum has some great street food options that are very cheap. You can also find budget-friendly restaurants if you look away from the beachfront areas. Whereas, burritos at the world-famous Burrito-Amor are only $5.
Take Advantage of Freebies
There are plenty of free activities in Tulum. Take advantage of them! Visit the Mayan ruins, go for a hike, or explore one of the many cenotes or lagoons, like the Laguna Kaan Luum. Tulum has a lot to offer, and you don't have to spend a lot of money to enjoy it.
Plan your activities in advance
When you plan ahead, you can look for discounts or package deals. Instead of doing a full-day tour of something, do a half-day tour to Sian Kaan like I did!
With a little planning and research, you can find ways to save money and still enjoy everything Tulum has to offer. We stayed for quite a few months and had a great time.
Overall, the lodging is going to be your most expensive thing to budget for, but after that, there are ways to get by on $20-$50 a day.