Are you considering a trip to Puerto Princesa, Palawan, in the Philippines? I went there, and I have some thoughts about the best tourist spots. It's touted by travel bloggers worldwide, emphasizing the stunning beauty, affordability, and ease of travel. But does it live up to the hype?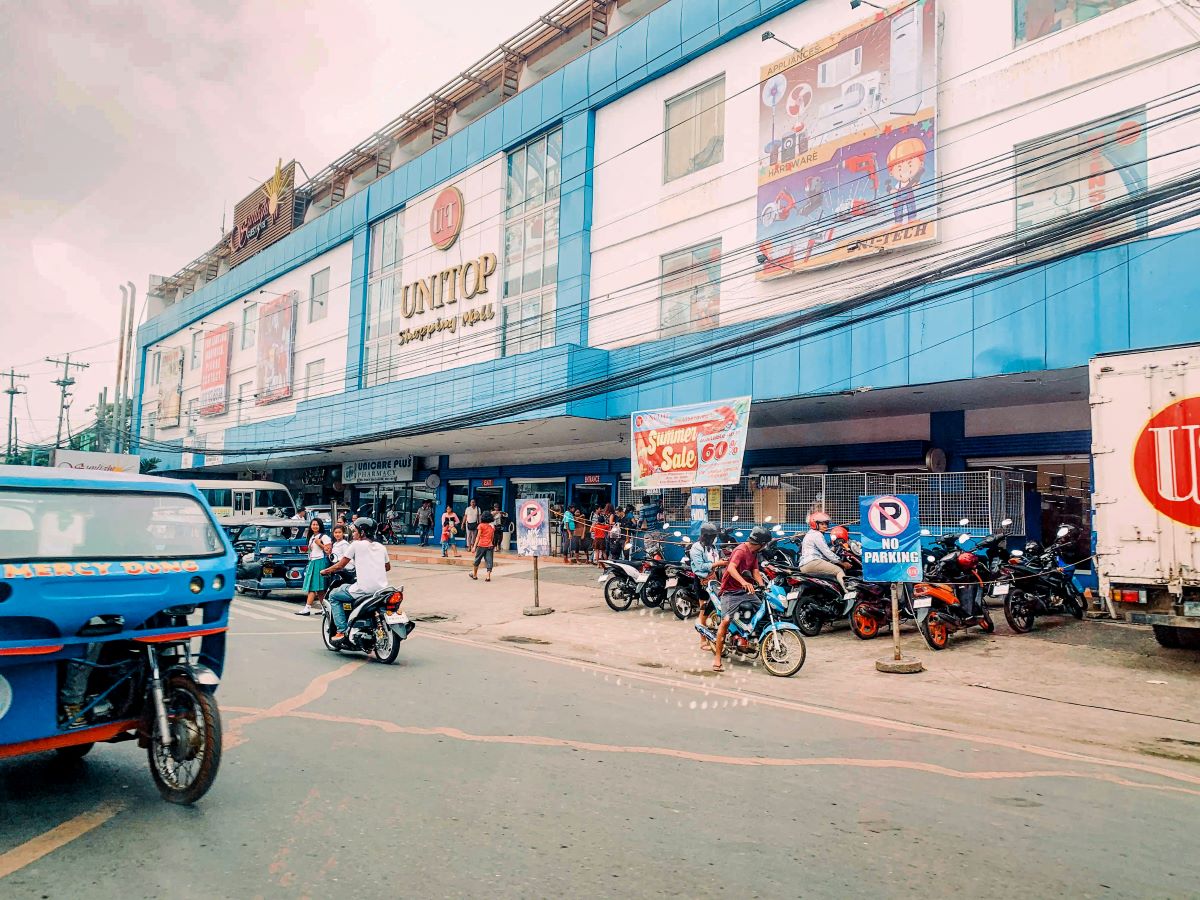 Ahhh, the beautiful island of Palawan. With a mix of history and culture, there's a lot to love about this place. But it's not all sunshine and rainbows. Let's dive into the must-see spots, the not-so-great bits, and everything in between.
When I first arrived in Puerto Princesa, I just ... didn't love it. At first, it felt like false advertising that gets you to the island, and then you're stuck there for a while.
The mistake we made was trying to tour on our own. We learned that guided tours and destinations are the way to go! We're so glad we stuck around and found the best tourist spots in Puerto Princesa, but we'll also fill you in on the places to avoid.
Table of Contents
🏝️ What is the hype around Palawan?
With light blue waters and sandy beaches, it looks like the stuff travel dreams are made of on Instagram.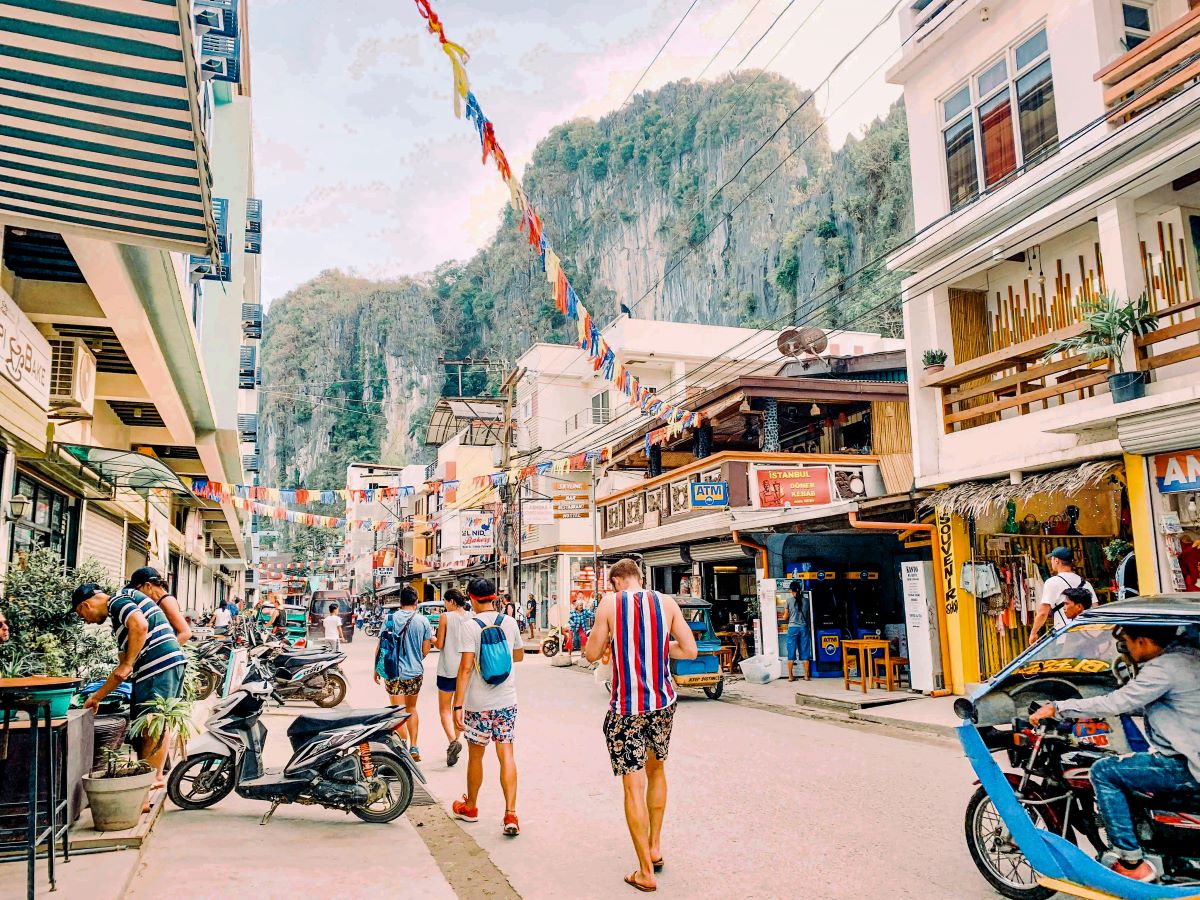 There are definitely a few places in Palawan that look like what you signed up for (El Nido, for one!). But if you like to explore off the beaten path, like me, you may stumble upon deserted streets and signs of disrepair.
🚢 Check out my detailed Coron to Manila Ferry experience for more Palawan tips!
If you're on a guided tour or visiting an area designated for tourists, your trip will be carefully put together with the intentionality of avoiding the not-as-nice parts (I'll go more into those below).
🏄 Places to Visit in Puerto Princesa
I recommend the following top tourist destinations to make Puerto Princesa an enjoyable trip.
Puerto Princesa Underground River Tour
Ok, this one is really cool. This tour will pick you up straight from your Puerto Princesa hotel and take you home after the day trip. You'll visit a beautiful underground river by taking a boat ride through a cave. During the guided tour, you'll get to see beautiful limestone cliffs and exotic animals.
Don't forget to book your Underground River Tour ahead of time. The entrance fee includes a lunch of traditional Filippino food, and you can even add a zip line adventure or a trip to the Ugong Rock cave if you'd like.
Honda Bay Island Hopping
This is one of the more exciting tourist spots in Puerto Princesa because you get to hop on a boat and explore the lovely islands around Honda Bay. Hotel pickup is offered for this tour as well.
You'll have a chance to check out the marine life at various islands and lounge in cabanas on the white sand beaches. You can even go scuba diving or snorkeling in the crystal-clear waters around the islands. And the food is always very important to me--you get to enjoy a delicious buffet lunch.
Puerto Princesa City Tour
A half-day tour is a great way to acquaint yourself with the city center. The tour is 5 hours, and you'll visit 8 popular destinations.
You'll get to stop at the historical Plaza Cuartel, where Japanese soldiers held American POWs during WWII and the beautiful Immaculate Conception Cathedral. You can even get a taste of delicious mooncakes at Baker's Hill!
Iwahig River Firefly Watching
I didn't know what to expect from a "Firefly tour." But this unique experience involved watching the mesmerizing fireflies dance among the jungle at night was fun and peaceful, and it included a delicious romantic dinner.
Nagtabon Beach
Located about an hour's drive from Puerto Princesa International Airport, this hidden gem boasts the best beach in Puerta Princesa. Nagtabon Beach has white beaches and crystal-clear waters perfect for swimming, surfing, or just soaking up the sun.
⛔ Overhyped Areas to Avoid
A lot of travel blogs mention how awesome the Port area of Puerto Princesa is, so I was excited to check it out. It sounded like an awesome day trip to me, with dusty unpaved streets bustling with street-side vendors and boats for rent.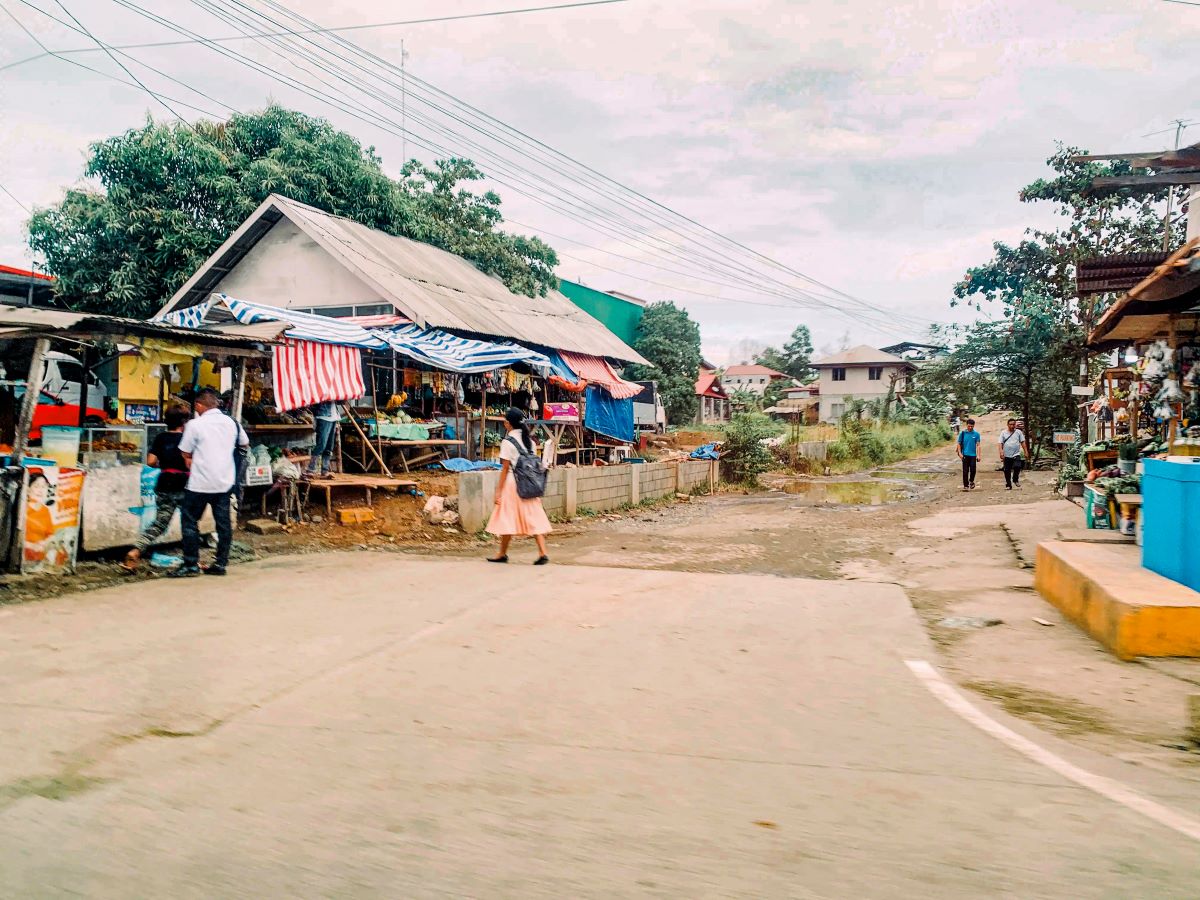 What we found was, instead ... desertion. There were very few vendors set up for shop surrounded by otherwise abandoned stalls.
After seeing this, I decided I'd go to the Puerto Princesa Baywalk Pier instead. As a bayside town, Puerto Princesa would surely have a cute little pier, right?
I had grand visions of Puerto Vallarta's bayside pier in mind when we ventured to Palawan's, hoping it was similar. It wasn't. It had an overwhelming smell of fish and wasn't set up for visitors at all.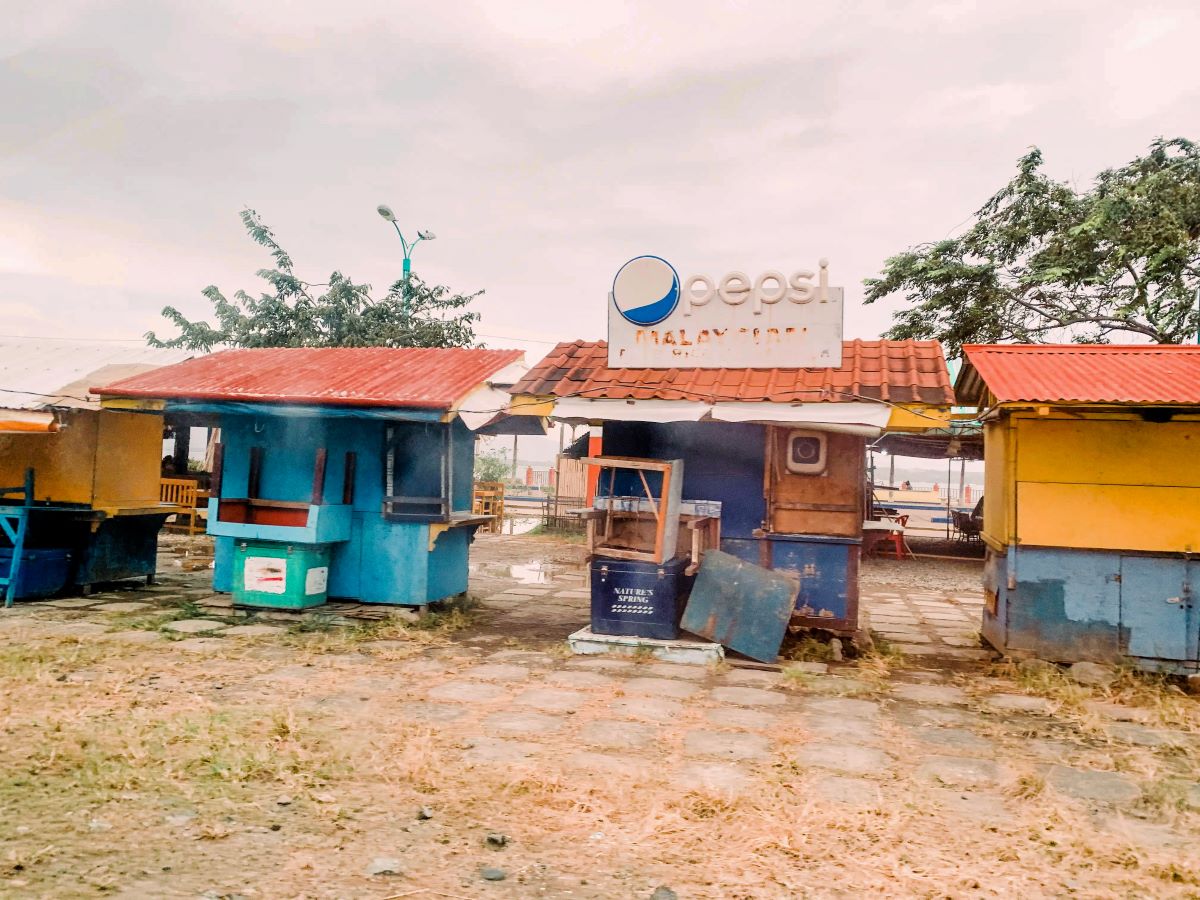 Definitely skip this one and go on the Puerto Princesa tours I mentioned instead!
We also weren't thrilled with the Palawan Wildlife Rescue and Conservation Center, a popular tourist spot. Previously known as the Crocodile Farm, this conservation center is home to endangered species like the saltwater crocodile and Philippine freshwater crocodile. You can even pet baby crocodiles.
While it was an educational visit, we didn't need much time there, and I left feeling bad for the animals.
💭 FAQ
Is Puerto Princesa Palawan worth visiting?
Yes, Puerto Princesa is worth visiting if you go on a tour or visit one of their popular beaches. Their guided tours are the best way to see the natural beauty, history, and culture of the island.

Some areas are better for visitors than others. With a little planning, you can find the best tourist spots and create unforgettable memories.
What is Puerto Princesa famous for?
Puerto Princesa is famous for its stunning natural attractions, including the Puerto Princesa Subterranean River and Honda Bay, known for its beautiful islands and marine life.

The city also boasts an impressive mix of history and culture, with sites such as Plaza Cuartel and the Immaculate Conception Cathedral. In addition, Puerto Princesa serves as a gateway to other popular destinations in Palawan, like El Nido and Coron.
What are the good and bad neighborhoods of Puerto Princesa?
Puerto Princesa is generally safe for tourists, but like any city, it has its good and not-so-great areas. One of the better neighborhoods is Rizal Avenue, where you'll find lots of restaurants, shops, and hotels. Another is San Pedro, which is close to the city center and the baywalk.

While there aren't necessarily "bad" neighborhoods, it's always wise to exercise caution, especially in less touristy areas or when walking around at night. It's best to stick to guided tours or ask locals for recommendations on which areas to avoid, if any.
What would be best choice for a day trip in Puerto Princesa?
For a day trip in Puerto Princesa, my top choice is the Underground River Tour is an excellent choice. This UNESCO World Heritage Site lets you to explore one of the longest navigable underground rivers in the world.
How long do you need in Puerto Princesa?
You can comfortably explore Puerto Princesa's main attractions in 2-3 days. This allows you to visit the Underground River, go island hopping in Honda Bay, and take a city tour.

If you want to explore more off-the-beaten-path destinations or relax on the beach, you may want to extend your stay.
How long is the ride from Puerto Princesa to El Nido?
The ride from Puerto Princesa to El Nido typically takes around 5-6 hours by van or bus. The road distance is approximately 230 kilometers (143 miles).

There are also direct flights between Puerto Princesa and El Nido, which take around 40 minutes.
What is the famous food in Palawan?
Some famous foods you should try in Palawan include:
--Tamilok, a woodworm delicacy often served raw with vinegar
--Crocodile sisig, made from the meat of the Philippine crocodile
--Chaolong, a Vietnamese-inspired noodle soup popular in Puerto Princesa
--Fresh seafood, often grilled or served in flavorful dishes like sinigang (sour soup) or kinilaw (raw fish salad).
More Philippines Travel
To sum it up, Puerto Princesa, Palawan, has much to offer, but managing your expectations is essential. It's a beautiful destination with plenty of natural wonders to see, but the designated tourist spots are the way to go.
Keep an open mind, be a responsible traveler, and you're sure to have a memorable trip. Happy travels!