Looking for the best beach club on Cozumel? Look no further than Playa Palancar Beach Club, a premier destination offering everything you need to relax and unwind in style. We adored our trip here, and it's the idylic Mexican Vacation spot.
Whether it's lounging on pristine white sand beaches or taking a dip in the sparkling azure waters of the Caribbean Sea, you'll find exactly what you're looking for at Playa Palancar.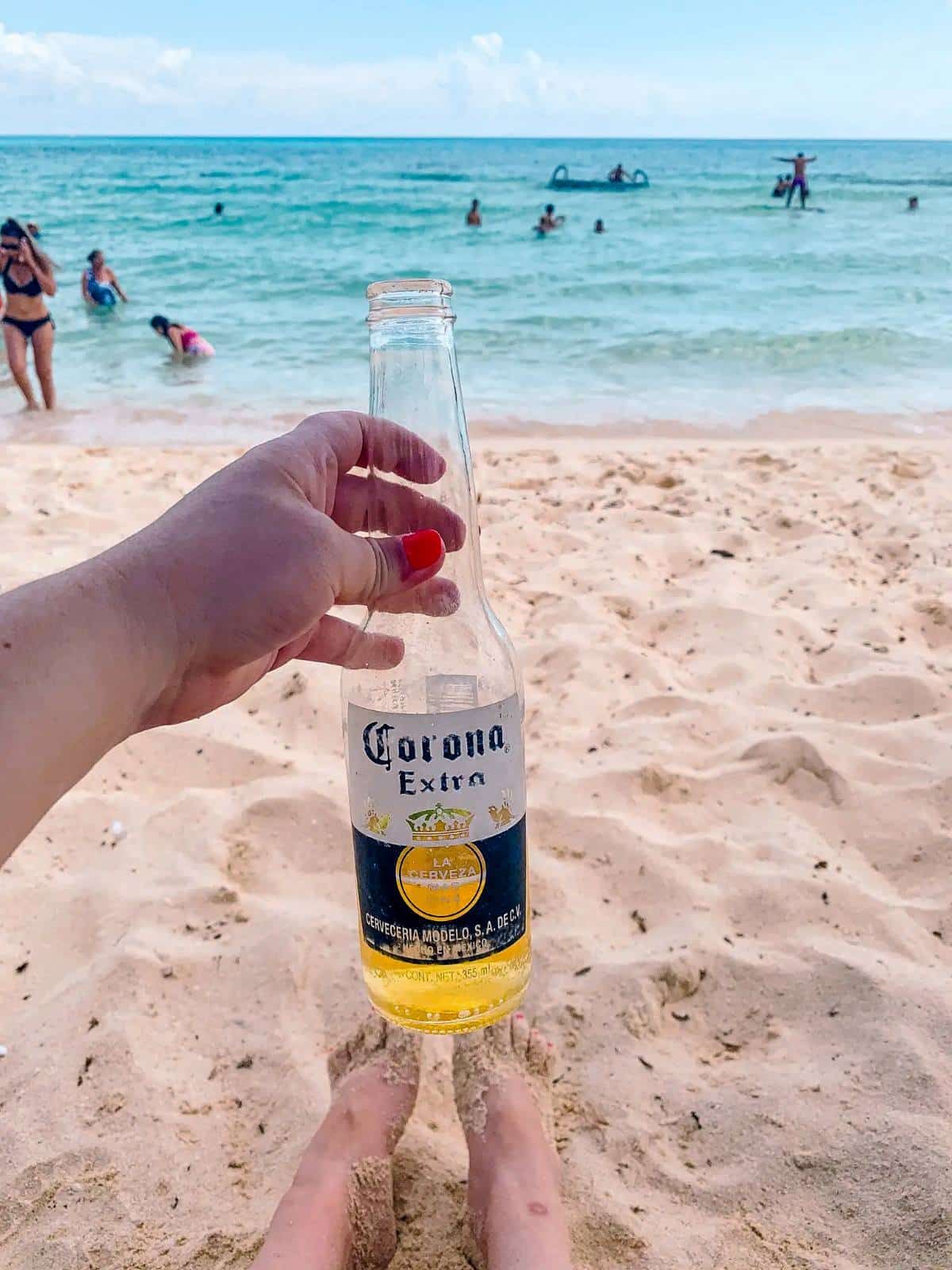 How to get to Playa Palancar Beach Club
Playa Palancar Beach Club is easily accessible from downtown Cozumel by road or even by ferry. The easiest way to get here (if you didn't rent a buggy to tour the island) is simply to hop in a cab in downtown Cozumel. There are always lots of cabs, but as always in Mexico, confirm the price you'll pay before you get in the cab.
Playa Palancar costs a bit more than the other beach clubs on Cozumel, but it's well worth the extra investment. The facilities are top-notch – you'll have access to a pool, lounge chairs and umbrellas, towel service, changing rooms with showers and lockers, a restaurant with delicious food and drinks, and much more.
I opted for a private runner, which was $20 for the day. But it's enough to share with friends, so you can easily split the cost.
And you can't forget about the raccoons on site that are super friendly! They won't approach you, but they often sunbathe with travelers, which is super cool.
Final thoughts
Cozumel is a must-visit while in Quintana Roo and is worth taking a day trip out to. Especially if it means lounging by waters that look like this.