If you are looking for a vegan-friendly Thai place in Tulum, this is your spot! With relaxed vibes and a mixture of indoor/outdoor seating, this has something for everyone.
Table of Contents
Location of Curry by Po Thai
This Tulum restaurant is vegetarian-friendly and also super conveniently located next to Los Amigos, the popular coworking and coliving space in La Veleta.
If you are staying in Tulum Beach, it will be a little tricky for you to get here. Located in La Veleta, Curry by Po Thai is a bit of a trek. If you are familiar with Tulum at all, you'll know that the roads here leave a lot to be desired.
This is exceptionally true of La Veleta. I'm really glad we didn't stay in La Veleta because it's mostly bumpy dirt roads. If you want something awesome that is closer to town, check out this awesome food truck park in Tulum Pueblo instead.
The Vibes of the Restaurant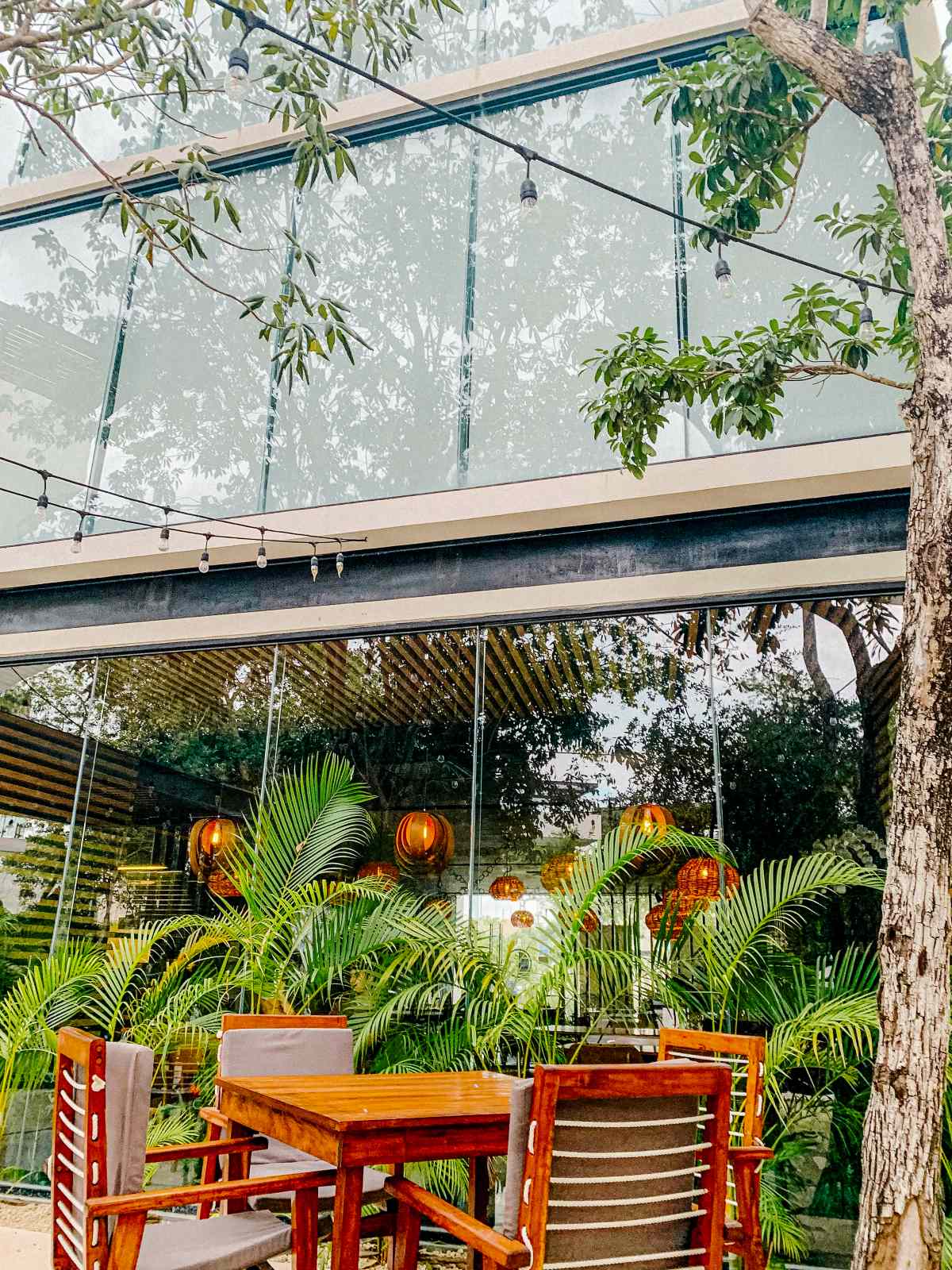 We ate outside because of COVID, and we just love dining outdoors. It was beautiful! It also seemed like a popular spot to get some work done, as we saw quite a few people on laptops.
The Food Itself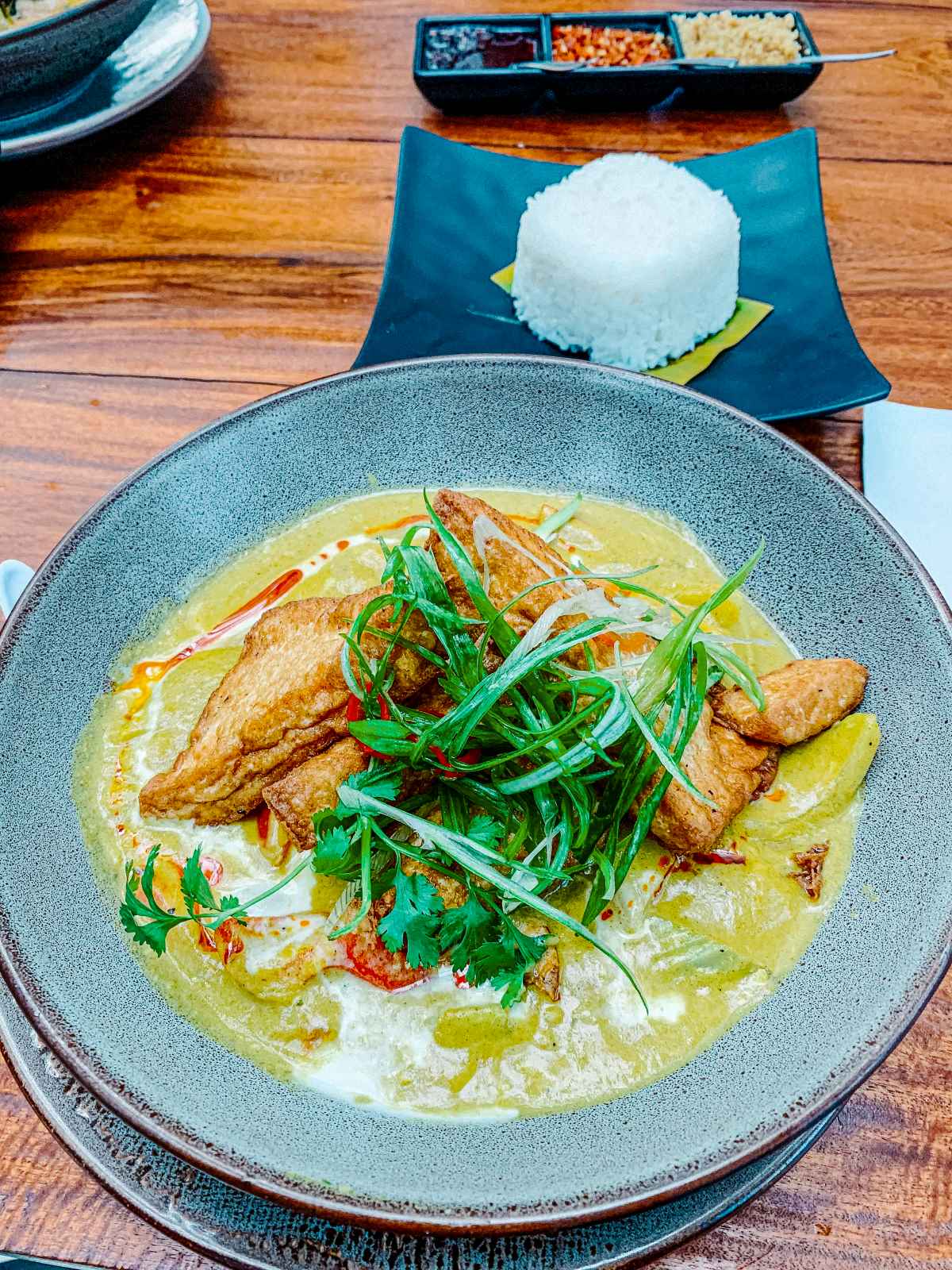 I keep it 100 on this blog and I'm not going to tell you it's the best Thai food I've ever had. It wasn't. I got the yellow curry with tofu and it was a little bland but I also asked for low spice so that might be why.
The tofu was wonderfully cooked and there was a tasty amount of veggies in it. It was also presented beautifully! I thought it was a little weird that there weren't any potato chunks in it, though.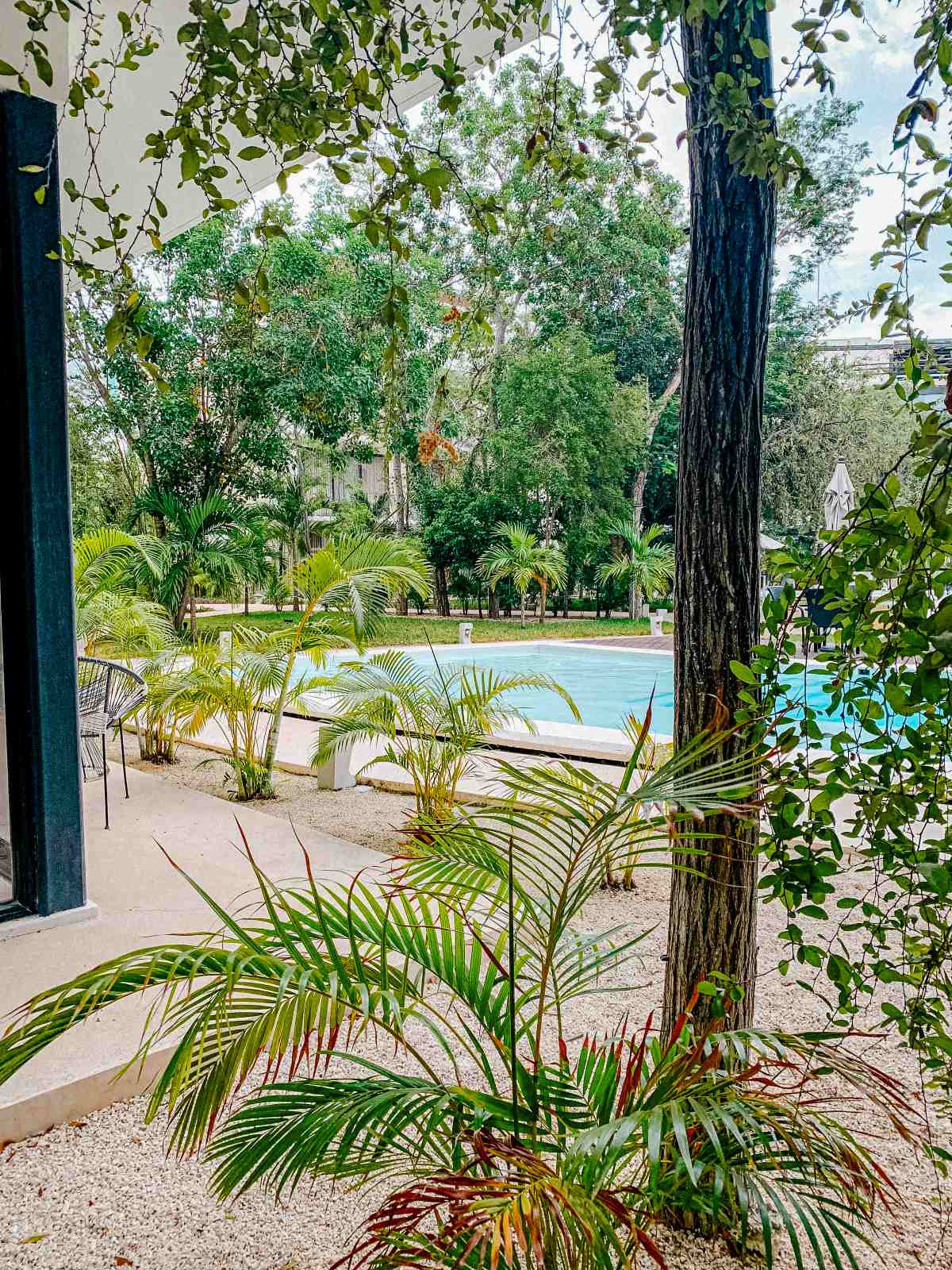 Final thoughts about Curry by Po Thai
I wouldn't come super far out of my way to come here. Given that we're staying in Aldea Zama for the month, I'll probably venture here again when I'm craving Thai food.
The service was good, and the wifi was good, too. It's worth a visit for sure. Let me know if you decide to go! I'd love to hear about your experience. You can let me know on Pinterest @livingfullestblog.