During my trip to Tulum, I tried lots of burritos and restaurants. Trust me, this is the best burrito in Tulum.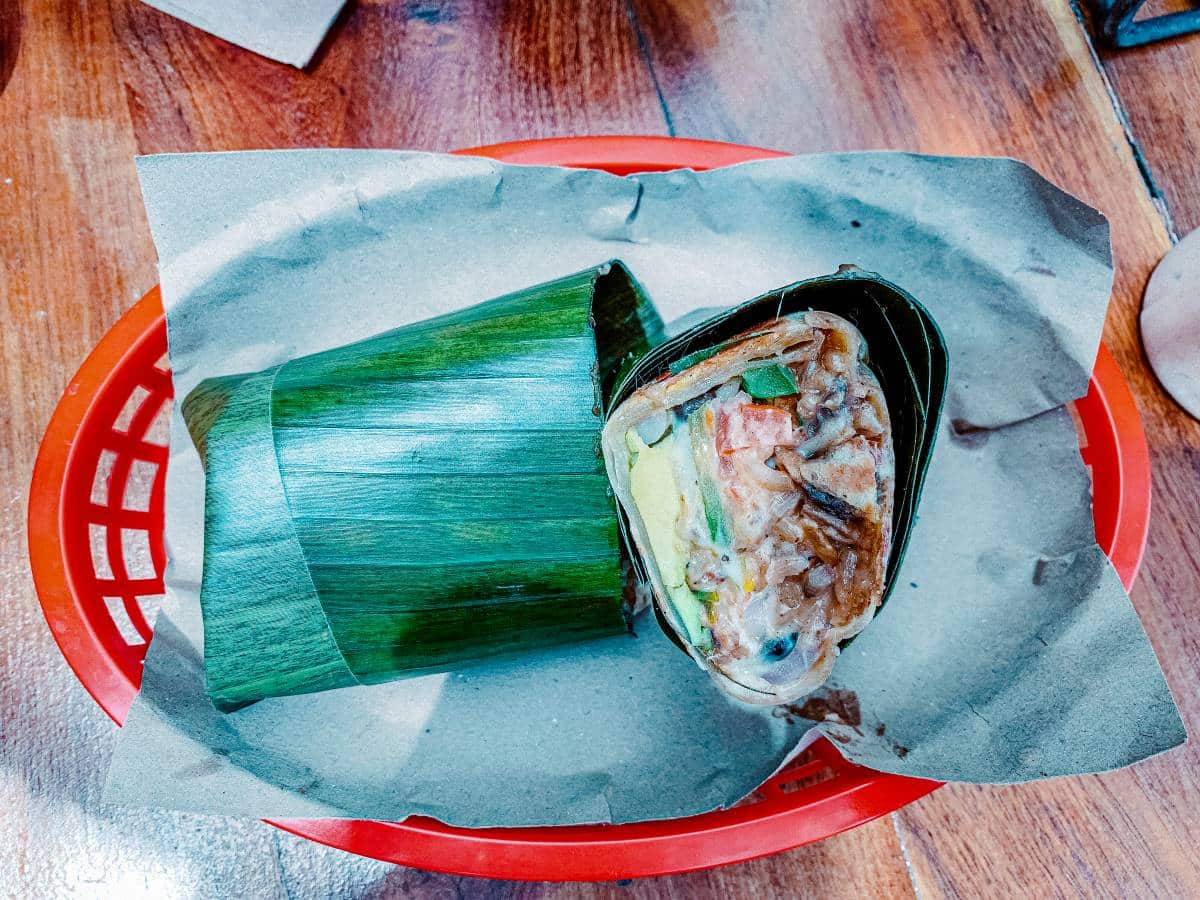 Table of Contents
What is Burrito Amor?
It's weird that everyone that goes to Tulum talks about a single burrito place, Burrito Amor, right? Aren't burritos everywhere in Mexico? Yes and no. First off – burritos are not really authentic and are an Americanized take on Mexican food.
Where is Burrito Amor?
If you aren't too familiar with Tulum yet, that's okay! There are two different main parts to Tulum – Tulum Town and Tulum Beach. I spent 2 months staying in what would be considered "Tulum Town" except that it was the newer development that is close by in the jungle.
Here's a blog post we wrote about whether Tulum Town or Beach is better for YOU, so be sure to read it if you're still unsure about your lodging
The burritos themselves
What you came here for! I personally LOVED Burrito Amor and probably got it more often than I should. I'm originally from Southern California so have really high expectations of burritos.
They use super high quality and local ingredients and are accommodating to every diet. Their signature touch is to wrap every burrito in a banana leaf which leaves a really unique taste in your mouth. It's amazing, honestly.
Final thoughts
If you're in Tulum, Burrito Amor is a must-try place. Burritos are less than $5 which is pretty much unheard of these days, so if you're looking for cheap eats, this should definitely be somewhere you come.
I'll put it this way – I haven't been to Tulum in over a year but looking at the photo of a burrito I took brings back ALL the memories. Trust me, and go. You won't regret it.