Going to Tulum and not sure what you should do? This list of Unique Things to Do in Tulum will help you pack your schedule full of gorgeous, amazing places to experience.
Table of Contents
See the Ancient Ruins of Muyil
Want to see some lesser-known ruins that are super close to Tulum? Check this place out. Also, there's also a cenote hidden in the back.
Go to the Sian Ka'an Biosphere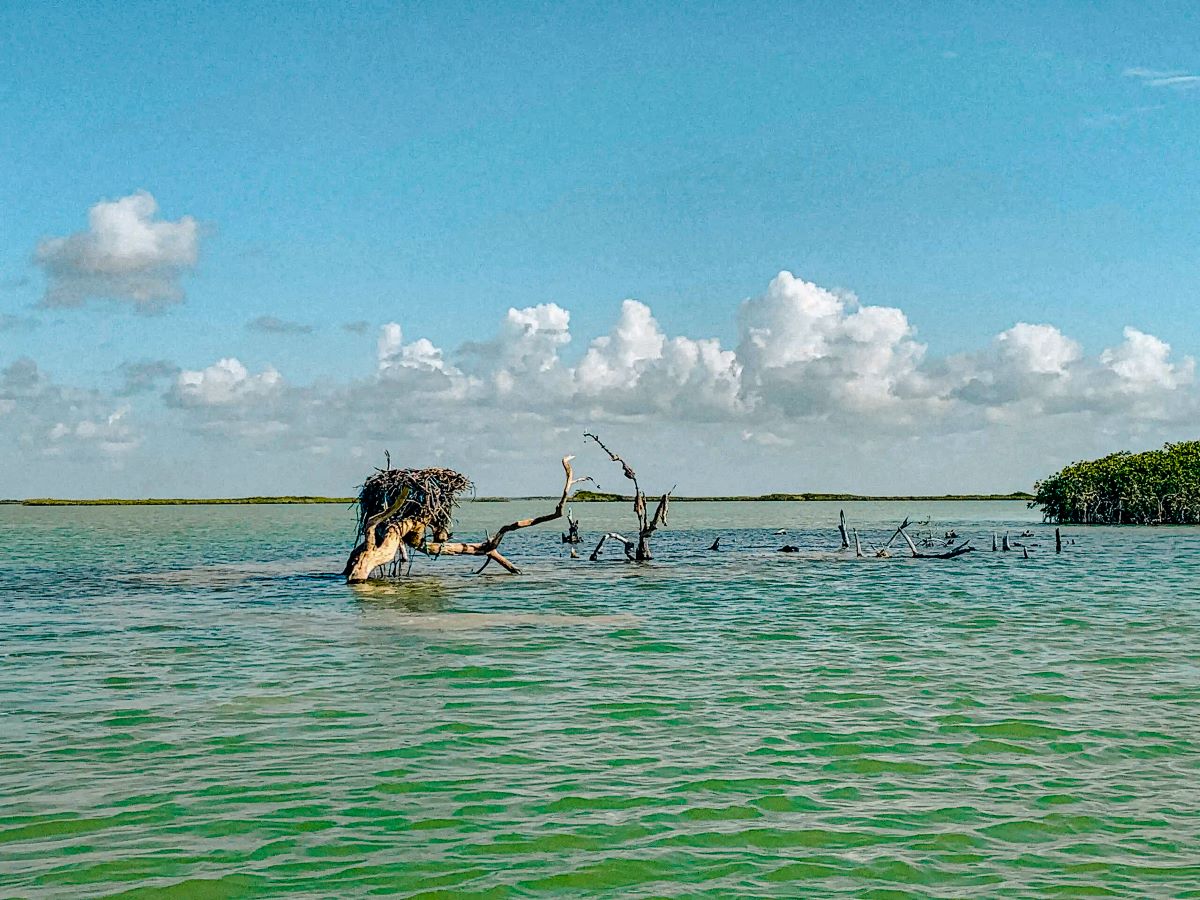 This super unique place is about an hour away from Tulum. And we promise it's worth getting a tour guide and going. Check the link above to read all about our adventure, and where to get the best tour from.
Go to an underground cenote that isn't super touristy
This cenote isn't one of the normal ones you hear about. Instead, you have to climb down some stairs and you'll basically have the place to yourself in this underground cenote. One of my favorite things we experienced here (besides the swimming, of course) was the bats that were down there doing echolocation. Trust me, you've never heard anything like it.
Go to a swimming hole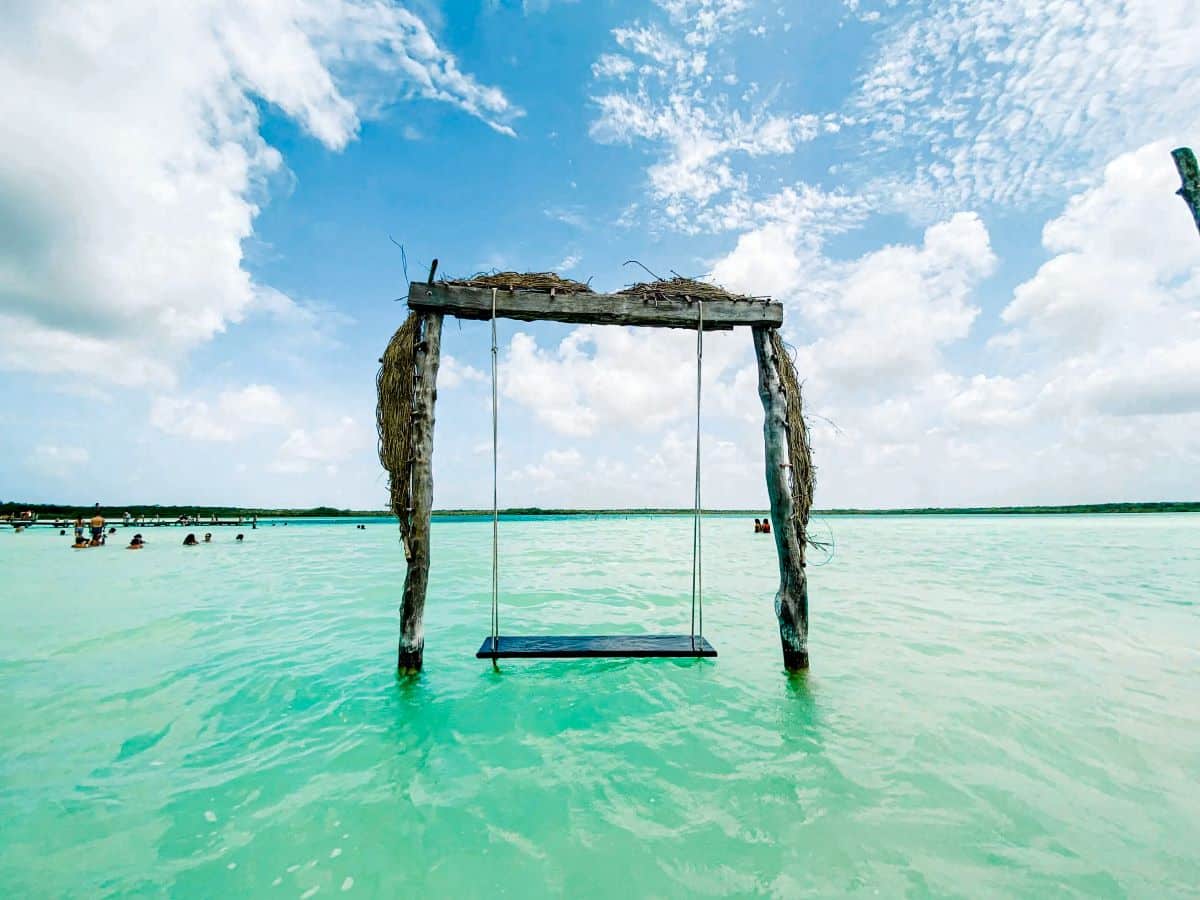 This is way prettier than you'd imagine with the words "swimming hole", right? Obviously. by the picture you can tell that Laguna Kaan Luum is so fricking cool. There are tons of cool things to hang out on like the swing pictured above, too. Surprisingly, the food is also amazing.
Go to a food truck pod
This isn't Portland, but it's a super cool thing we stumbled across one day. There's live music every night, it's free, and there's tons of amazing food carts. What's not to love?
Take a boat to Cozumel
I know what you're thinking ... leave Tulum? Yes! Just for a day, we promise it's worth it. The water on Cozumel doesn't have sargassum, and it's a really fun way to spend a day.
Visit famous Ancient Mayan Ruins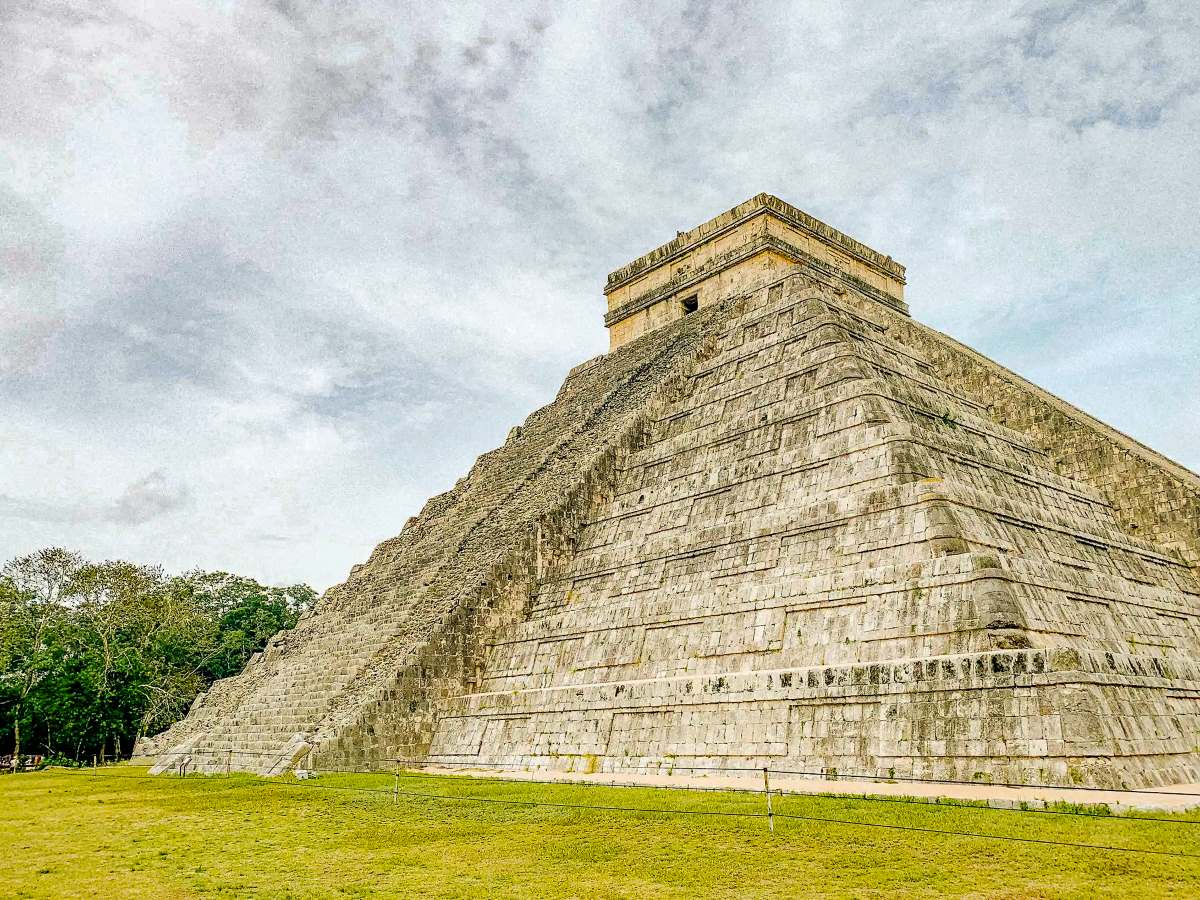 You literally can't come to this region and not go to Chichén Itzá. It's too cool. It is about a 4 hour drive from Tulum, but you can take this awesome tour to get there.
Experience incredible Tulum Architecture
This is one of the coolest things I've ever seen, honestly. If you love the boho aesthetic of Tulum, this is a must-see (and is a great place to take some selfies!)
Visit a really gorgeous lagoon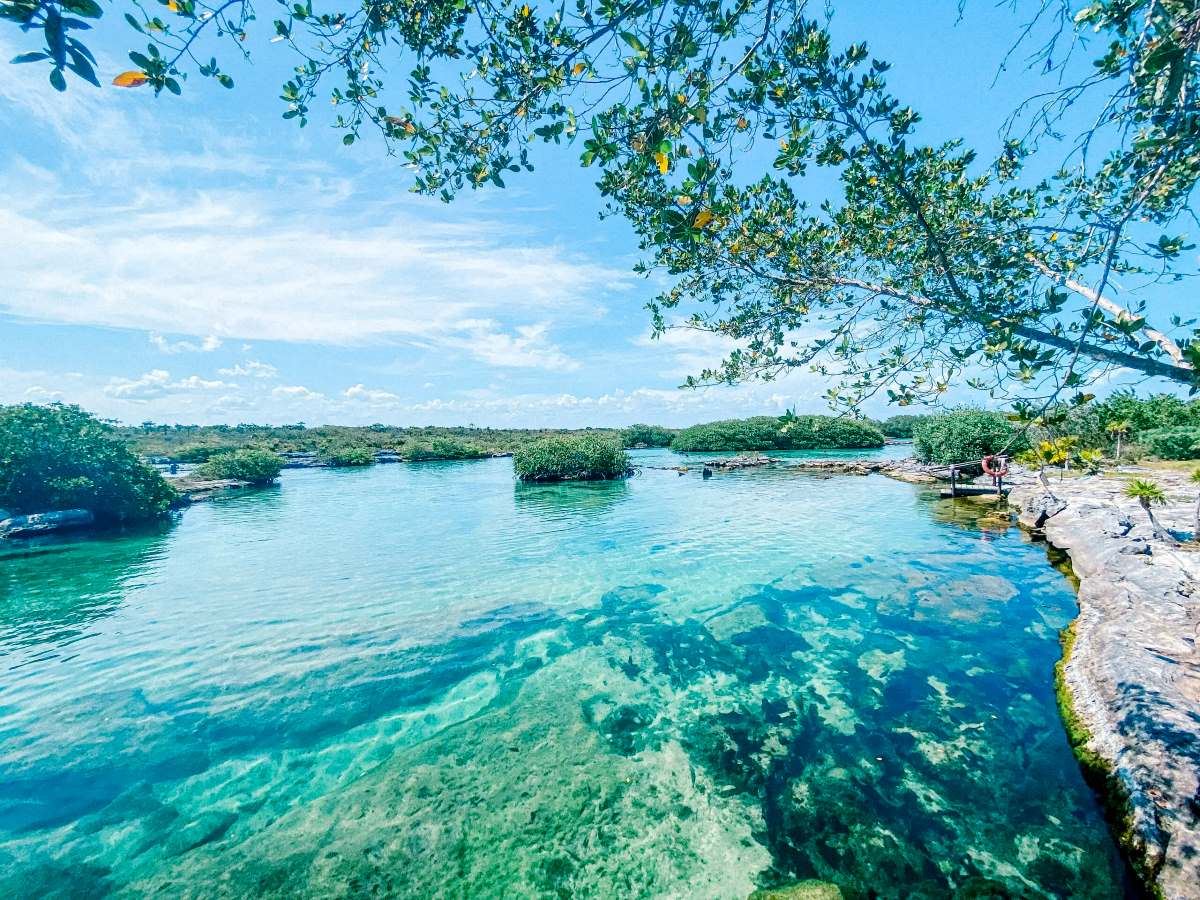 We know, lots of water activities. Tulum has a lot of water, and we think there's some really cool spots! This is a gorgeous lagoon located about 30 minutes away. It's a great way to spend the day and see some sparkling blue water. You could easily spend a whole day here, there's a lot of different activities.
Eat a ton of amazing food
This one is pretty straightforward. Tulum is known for its amazing food and good vibes, like Burrito Amor, the Kitchen Table Restaurant, and Curry by Po Thai. Of course, you need to eat a lot while you're here. Branch out of what you'd normally try, too!
If you're a vegetarian, I wrote a whole guide on eating Vegetarian in Tulum.