If you're in PV, likely the first place people will tell you to go is the Puerto Vallarta Malecón. For good reason! You'll love this few mile stretch of seaside boardwalk is filled with shops, restaurants and more. Of course, known for its great food, good views, and interesting entertainment, you don't want to miss this walkers paradise.
Stroll Along the Puerto Vallarta Malecón
The Puerto Vallarta Malecón is a beautiful spot for a leisurely stroll, with its colorful murals, lively beachfront bars and restaurants, and stunning views of the ocean. With every step along its promenade, one can feel the vibrant energy in the air and take in all of the spectacular sights.
The old-school architecture adds to the charm, while the street vendors offer a unique experience to explore different Mexican culture and cuisine. And you can bet that there's something for everyone! I personally loved the art sculptures that were scattered along.
There's also a lot of shows by acrobats which are incredibly unique. I won't spoil the fun, you'll have to see it for yourself. But basically - go to the Malecón and don't rush through it. You don't know what you'll find.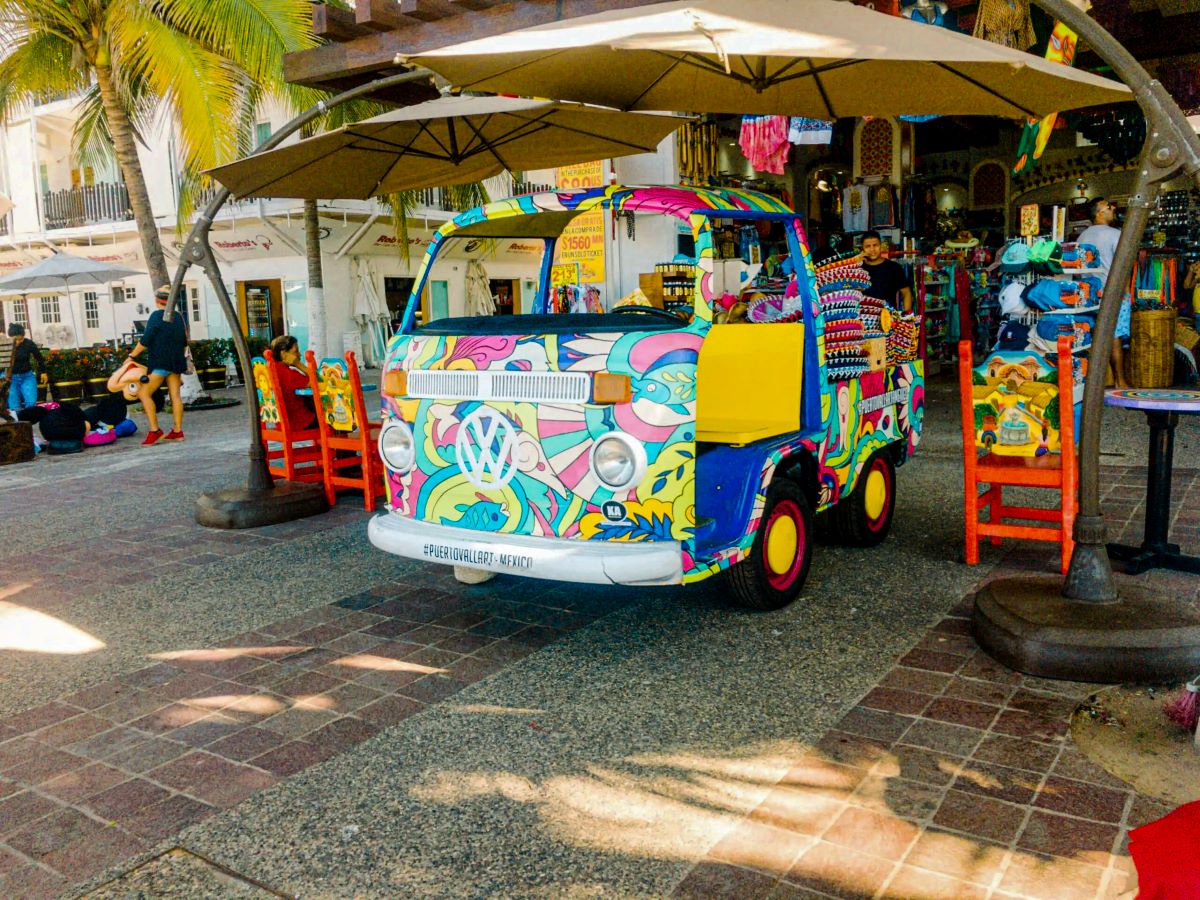 Heart of the City
Puerto Vallarta is a magical city and there's so much that's offered. I would argue that the Puerto Vallarta Malecón is the heart of the city where everything merges together. From local art installations to eclectic boutiques, and coworking spaces, the center of the city really revolves around the boardwalk.
Final thoughts
Lastly, expect for your feet to hurt by the end of the day, you'll be doing a lot of walking! You'll have to be on the lookout for scammers - mainly trinket sellers, too. Graciously say no to anything you don't want to purchase. And enjoy the views, the people, and the culture. Mexico is such an incredible place to re-center yourself, and this little gem isn't one to miss.