When you hear people say that Tulum is magical, I truly believe the epitome of that statement is derived from places like Cenote Taak Bi Ha. It is breathtaking and indescribable, but I'll do my best.
Finding Cenote Taak Bi Ha
Located further back along the road that takes you to Dos Ojos is Taak Bi Ha. When you enter the Dos Ojos gate, just tell them you're going to Taak Bi and they'll tell you it's a straight shot 3 kilometers down the road.
Once you arrive, you have to take a shower (they're on the right-hand side and are connected to trees) before you'll be allowed entry.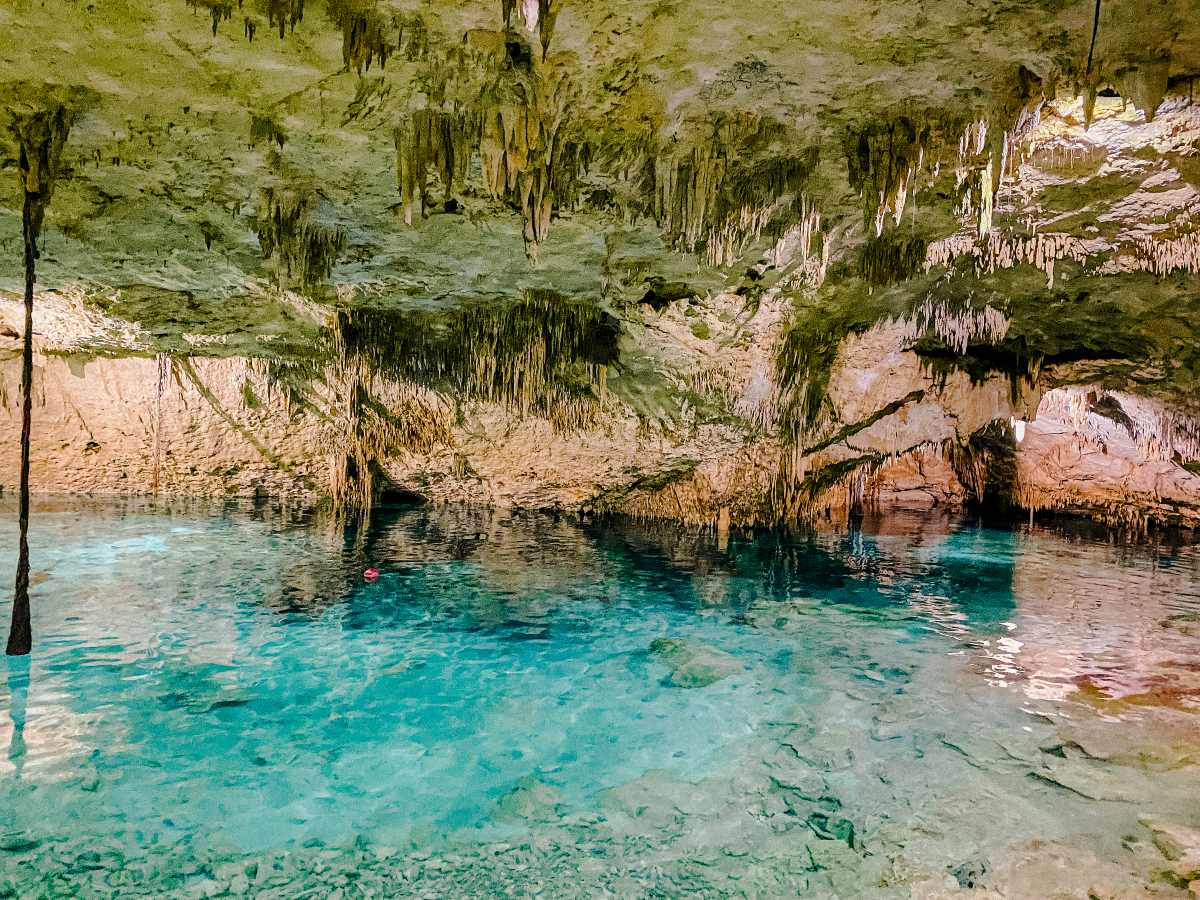 Cost to enter Cenote Taak Bi Ha
Entry is 350 pesos per person, which is definitely on the steep side. In comparison, Corazon de la Paradiso was only 100 per person. I think that this Cenote uses their proximity to Dos Ojos a bit too much to their advantage. 350 pesos is $17 per person, which is pretty expensive, especially if you have a lot of cenotes on your list to visit.
That being said, even though it's expensive, if you're in the area, it's still worth checking out. Cenotes are such a unique thing, and this one is very pretty. This Cenote is family owned and operated, so at the bare minimum, know that you're directly supporting a local family.
The Cenote
You'll start by following the path down to a seriously creepy-looking entrance into the ground. Really though. It looks like the start of a horror film, am I right?! You'll (slowly) make your way down the steep stairs to enter a magical world just below the surface.
The air is warm and sticky and will feel a bit intimidating at first. You'll get used to it, though!
Have you visited, or plan on visiting Cenote Taak Bi Ha? Let me know on Pinterest @livingfullestblogger.