Sesame Place is an awesome theme park perfect for young children and families. I've got you coved with the best Sesame Place tips so you can make the most of your fun visit!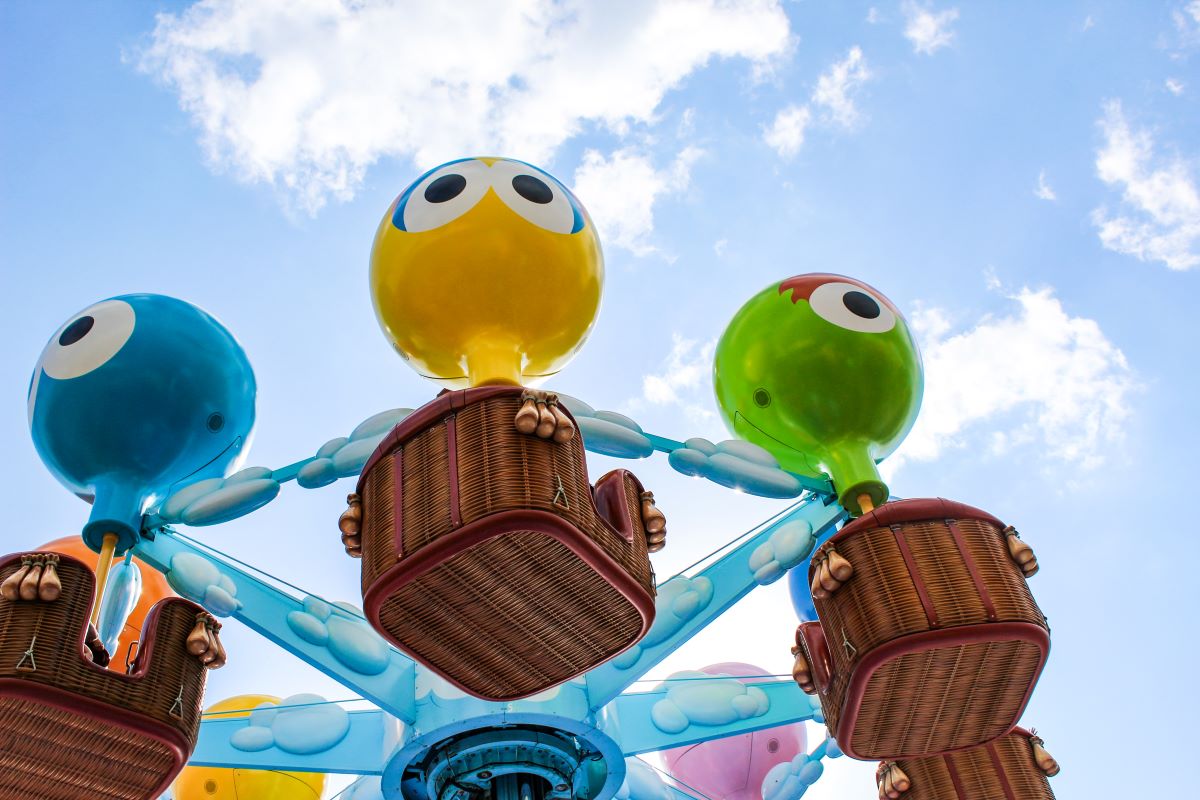 The park features many attractions based on the popular children's TV show, Sesame Street. With so much to see and do at Sesame Place, it can be overwhelming to plan your visit.
There are two locations--one in Philadelphia and one in San Diego. If you're traveling to the Philidelphia location and need a place to stay, I highly recommend the Loews Philadelphia Hotel.
Here are 25 top tips to help make your trip to Sesame Place enjoyable and stress-free.
Purchase tickets in advance. To avoid long lines and save money, purchase your tickets in advance online.
Plan ahead. To make the most of your day, plan out which rides and attractions you want to visit in advance. Look at the park map and schedule ahead of time to maximize your time there. This will help make sure you don't miss anything.
Bring a stroller or wagon. If you are visiting the park with young children, a stroller can come in handy. We love our shady wagon for our two kids. The park is quite large, and your little ones may get tired. It will make it easier to navigate the park and provide a place to store your belongings.
Bring a water bottle. While you can't bring outside food or drink into the park, you can bring a bottle of water or a refillable water bottle. This will help you stay hydrated by bringing a water bottle to refill at water fountains throughout the park.
Arrive early. It's definitely recommended that you arrive at the park when it opens to avoid crowds and long lines.
Download the Sesame Place app. The Sesame Place app can help you navigate the park, find showtimes, and check wait times.
Wear comfortable clothing. Wear comfortable clothes and shoes to enjoy the park to the fullest.
Bring sunscreen. The park is mostly outdoors and can get hot, so bring sunscreen to protect your skin.
Use the photo opportunities. Take advantage of the photo opportunities throughout the Sesame Place park to capture memories.
Bring a portable phone charger. Using your phone throughout the day for pictures and the app can drain the battery, so bring a portable charger to keep your phone charged.
Bring a hat. On sunny days, a hat can help protect you from the sun and keep you cool.
Use the locker rentals. If you want to avoid carrying your items around the park, use locker rentals to store your belongings.
Bring a backpack. A backpack can be helpful for carrying items such as sunscreen, water, and snacks.
Take breaks. Take breaks throughout the day to rest and recharge.
Wear water shoes. The park has water attractions, so wearing water shoes can be helpful.
Bring extra clothes. You'll also want to bring extra clothes to change into if you or your kiddos get wet.
Visit the park during the week. Visiting during the week can help avoid crowds and long lines.
Attend the shows. The shows are a park highlight, so be sure to attend one or more.
Bring cash. Some areas of the park only accept cash, so bring some with you.
Visit the park during the off-season. Visiting the park during the off-season can help save money and avoid crowds.
Utilize the child swap program. If you have young children who cannot ride certain rides, Sesame Place will let you take turns riding when you get to the front of the line, as long as there is always a guardian with the younger child who cannot ride.
Visit the park during the holidays. Sesame Place offers special events and shows during the holidays, so be sure to check them out.
Book a Cabana. For a little extra comfort and relaxation, consider booking a cabana. These provide a shady spot to relax and enjoy snacks and drinks.
Check out the gift shop. The gift shop offers a wide range of Sesame Street merchandise, so be sure to check it out.
Have fun. Most importantly, have fun and enjoy your time at Sesame Place!