If you're a fan of all things spooky and supernatural, you won't want to miss out on Hallowe'en in Greenfield Village in Dearborn, MI. This thrilling event is one of the most highly anticipated of the year, offering an exciting blend of scares, costumes, and family fun.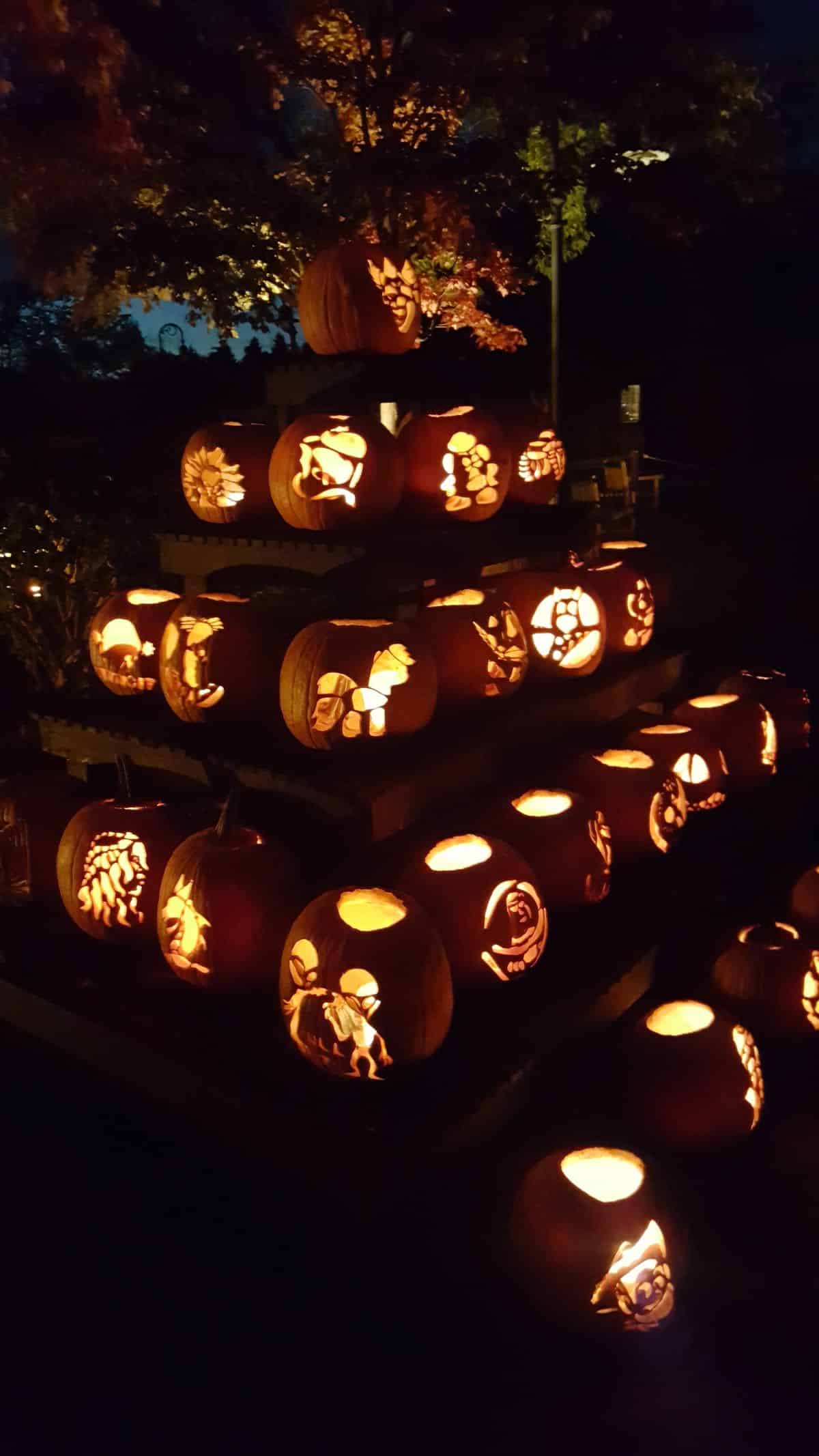 I'll be your personal guide to everything you need to know about the event, from what to expect to tips for making the most of your visit.
Table of Contents
About the Event
Located at the Henry Ford Museum of American Innovation at 20900 Oakwood Boulevard, Halloween in Greenfield Village is an October celebration hosted by the museum for over 40 years. The village is transformed into a spooky wonderland filled with costumed storybook characters, ghostly performances, and eerie decorations.
It's the perfect place for families to gather and create unforgettable memories and one of my all-time favorite Michigan events!
Is it for Kids or Adults?
Greenfield Village Halloween caters to both kids and adults. For the little kids, there is pumpkin decorating, a costume parade, and they can meet their favorite Hallowe'en characters. Be sure to get tickets and take a ride on the Hallowe'en Express, a spooky-themed train tour around the grounds of the museum.
Things get a bit spookier after dark, with many performances and experiences starting at dusk. Make sure you see the Headless Horseman ride and take a chilling stroll through the Woodland Cemetery.
Here's a video by The Henry Ford that really gives you an idea of the spooky evenings and the fun daytime atmosphere.
The mix of ominous, whimsical, and thrilling makes Hallowe'en in Greenfield Village the perfect place for the whole family to celebrate Halloween.
5 Tips for Your Visit
To get the most from your trip to Greenfield Village Halloween, here are 5 tips to help you plan your visit:
Purchase tickets in advance - TICKETS SELL OUT! The ticket includes admission to Greenwood Village, performances, and storytelling. Rides on the Hallowe'en Express and some activities are an additional fee.
Wear costumes - this event is all about costumes, so don't be afraid to dress up in your favorite Halloween attire. It's a great way to get into the Halloween spirit and add to the fun of the event.
Get there early - Halloween at Greenfield Village is a popular event, so it's a good idea to get there early to avoid the crowds. Parking can be a challenge, so be sure to plan for extra time, especially if you have a ride time for the Halloween Express. Going earlier in the season can give you a better chance to beat the crowds, as can entering the park when it opens.
Take advantage of the pumpkin carving - The pumpkin carving is one of the highlights of Halloween in Greenfield Village. You will have plenty of inspiration from the Jack-o-lanterns around the village, where you'll see over 1,000 hand-carved pumpkins on display.
Connect on social media - Stay connected on social media to get updates and special offers for the event. Follow the Henry Ford Museum on their social media channels to stay in the know.
Where to Get Tickets Tickets
Tickets for Hallowe'en at Greenfield Village can be purchased online or at the event. It is recommended to pre-purchase tickets online to avoid the potential of having to wait in line at ticket sales.
If you're a Henry Ford member, you'll receive a discount on your ticket purchase.
There are also two dining packages available--the Fairy Tale Feast and Eagle Tavern Harvest Supper. These ticket packages include early admittance, VIP parking, memorable interactions with Hallowe'en characters, and even tickets to the Express Train.
The Fairy Tale Feast
Held at the Taste of History Restaurant, this Fairy Tale Feast dining package includes provides a feast fit for a storybook character.
Intended for the kids but fun for everyone, the Fairy Tale Feast is an excellent option for a great meal and a memorable experience. You'll soon feel like you've been transported to a fairy tale land.
The restaurant is adorned with enchanting decor, and the staff are dressed in period costumes that add to the whimsical atmosphere. This rich buffet will give you and your party a chance to sample a variety of flavors and dishes.
In addition to the delicious food, the fairy tale feast is a unique opportunity to interact with costumed storybook characters who visit each table, sharing tales of their adventures and posing for photos. It's a great way to make your Hallowe'en experience even more special and create unforgettable memories with your loved ones.
The Eagle Tavern Harvest Supper
The Harvest Supper is a lovely family-style dining experience in candlelight, held at the famous Eagle Tavern.
Have your fortune read by a soothsayer, or play one of the many parlor games. The menu features a delicious assortment of traditional dishes, from smoked pork loin to pumpkin pie; everyone will enjoy the flavorful offerings in a unique and relaxing atmosphere.
Vegetarian, gluten-free, and vegan options are also available at the online checkout.
FAQ
What time does Halloween at Greenfield Village start?
Greenfield Village Halloween typically starts at 4:00 pm and runs until 9:30 pm on select dates in October. However, it's always a good idea to check the event schedule ahead of time to confirm the exact start and end times for the day you plan to attend.
How much is Halloween at Greenfield Village?
The cost of tickets for Hallowe'en at Greenfield Village varies. Members of the Henry Ford Museum receive a 15% discount on event admission, plus free parking and other perks.

As the writing of this post, the general admission ticket price for non-members is $25 for adults, $22.50 for seniors, $18.75 for kids aged 2-11, and children under 2 are free! However, check the official website for current pricing information and potential discounts or special offers.
Is Halloween at Greenfield Village scary?
Greenfield Village Halloween can be scary in parts, but it's primarily designed to be a family-friendly event. The spooky decorations, costumed characters, and haunted houses are meant to create a fun and exciting atmosphere for visitors rather than terrify them.

Some of the haunted houses and ghostly performances may be too intense for very young children, but overall the event is designed to be enjoyable for all ages. If you or someone in your group is particularly sensitive to scares, research the specific attractions and events to determine if they are a good fit.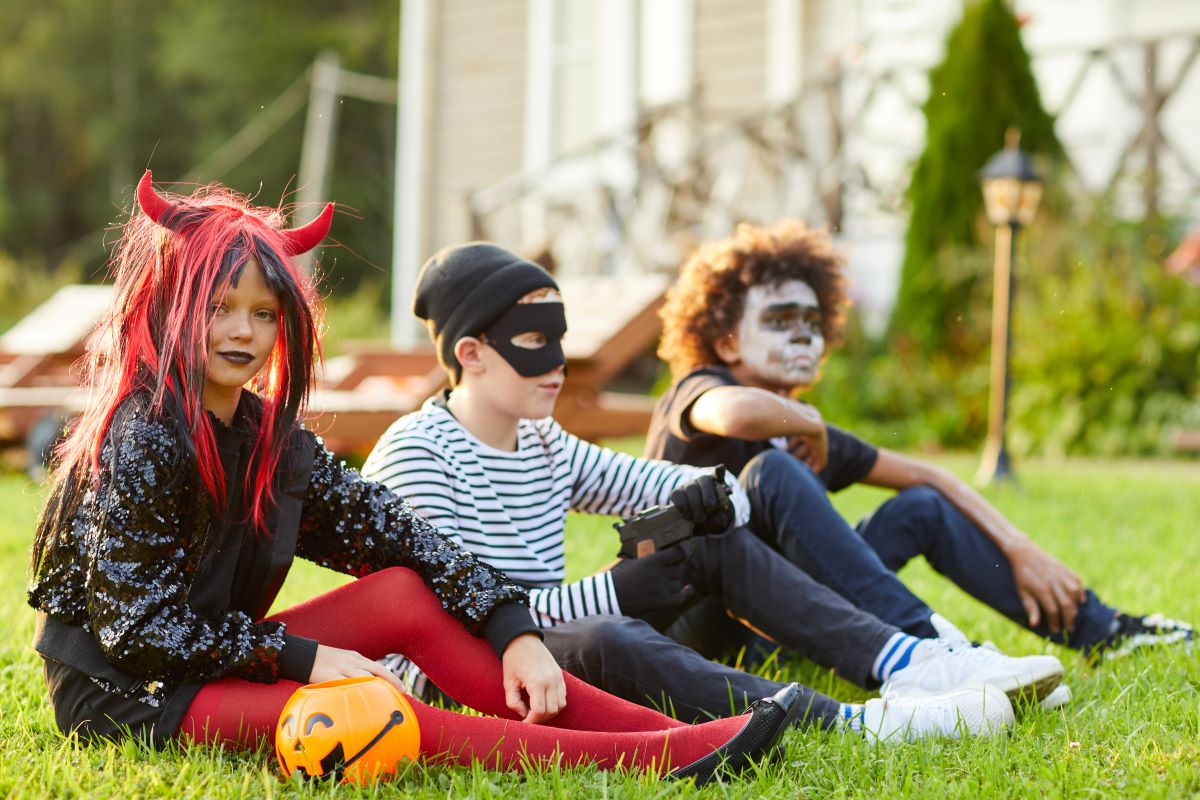 Hallowe'en at Greenfield Village is a spectacular event! It's the perfect way to celebrate Halloween with your family, and the memories you create will last a lifetime. So, gather your loved ones, wear your favorite costumes, and get ready for a hauntingly good time!