Have you ever found yourself with leftover banana pudding and wondered if you can freeze it for later? Well, wonder no more! Freezing banana pudding is not only possible but also a great way to save your favorite dessert for a later time.
Table of Contents
How to freeze banana pudding
If you have homemade banana pudding, the good news is that the process of freezing it is quite simple.
First, let the pudding cool completely, then spoon it into a freezer-safe airtight container or freezer bags. Make sure the banana slices are fully encased in the pudding.
To prevent freezer burn, press plastic wrap or parchment paper onto the surface of the pudding, then put the lid on the container or seal the bag tightly.
Label it with the date and place it in the freezer. You can also freeze individual servings in small cups or ramekins. You'll have a delicious dessert waiting for you!
If you're freezing store-bought banana pudding, you can also freeze it by following the same process. Make sure to transfer it from its original container to a freezer-safe one.
What about brown bananas?
It's possible that the ripe bananas in the banana pudding may go brown when you freeze them. That's because when they're not kept in a sealed container, they can get exposed to air and start to oxidize. But don't worry, it's just a natural process and won't affect the taste of your pudding.
To prevent the bananas from turning brown, cover them completely in the pudding before freezing. Make sure there isn't air between the bananas and the pudding before freezing.
Some people say you can try dipping them in lemon juice before adding them to the pudding. This will help slow down the browning process. However, I haven't found that extra step to be necessary.
How to keep a smooth texture?
Freezing can sometimes cause separation in the pudding due to the changes in texture that occur when it is frozen and then defrosted.
Luckily, there are steps you can take before the freezing process to minimize the risk of separation:
Make sure that the pudding is completely cooled before freezing it.
Try to minimize the amount of air in the container or bag to prevent ice crystals from forming.
When it's time to defrost the pudding, allow the frozen pudding to thaw in the refrigerator rather than at room temperature.
Stir it gently after it has thawed to help the ingredients blend together.
How long does banana pudding last in the freezer?
Frozen banana pudding can last for up to two months in the freezer. However, the longer it stays in the freezer, the more likely it is to lose its texture and flavor. For best results, eat it within the first month of freezing.
Frozen banana pudding cups
For an even more convenient and portable way to enjoy your frozen banana pudding, try making frozen banana pudding cups.
I like to use disposable cups with lids, so I can place a plastic spoon through the straw hole for an easy portable treat.
To make these, place a vanilla wafer at the bottom of a disposable cup, followed by a layer of fresh banana slices, a spoonful of pudding, and a dollop of whipped cream or cool whip.
Repeat the layers until the cup is full. Freeze the cups for a few hours until they are firm, then serve them as a frozen treat. You can also fill popsicle molds and make banana pudding popsicles!
What else can you do with leftover banana pudding?
If you have banana pudding leftovers that you don't want to freeze, there are many ways you can use them up
You can layer it with vanilla wafers and sliced bananas to make a banana pudding trifle.
You can use it as a delicious filling for a banana cake or as a topping for vanilla ice cream along with slices of banana.
For a twist on traditional bread pudding, you can use leftover banana pudding instead of vanilla custard.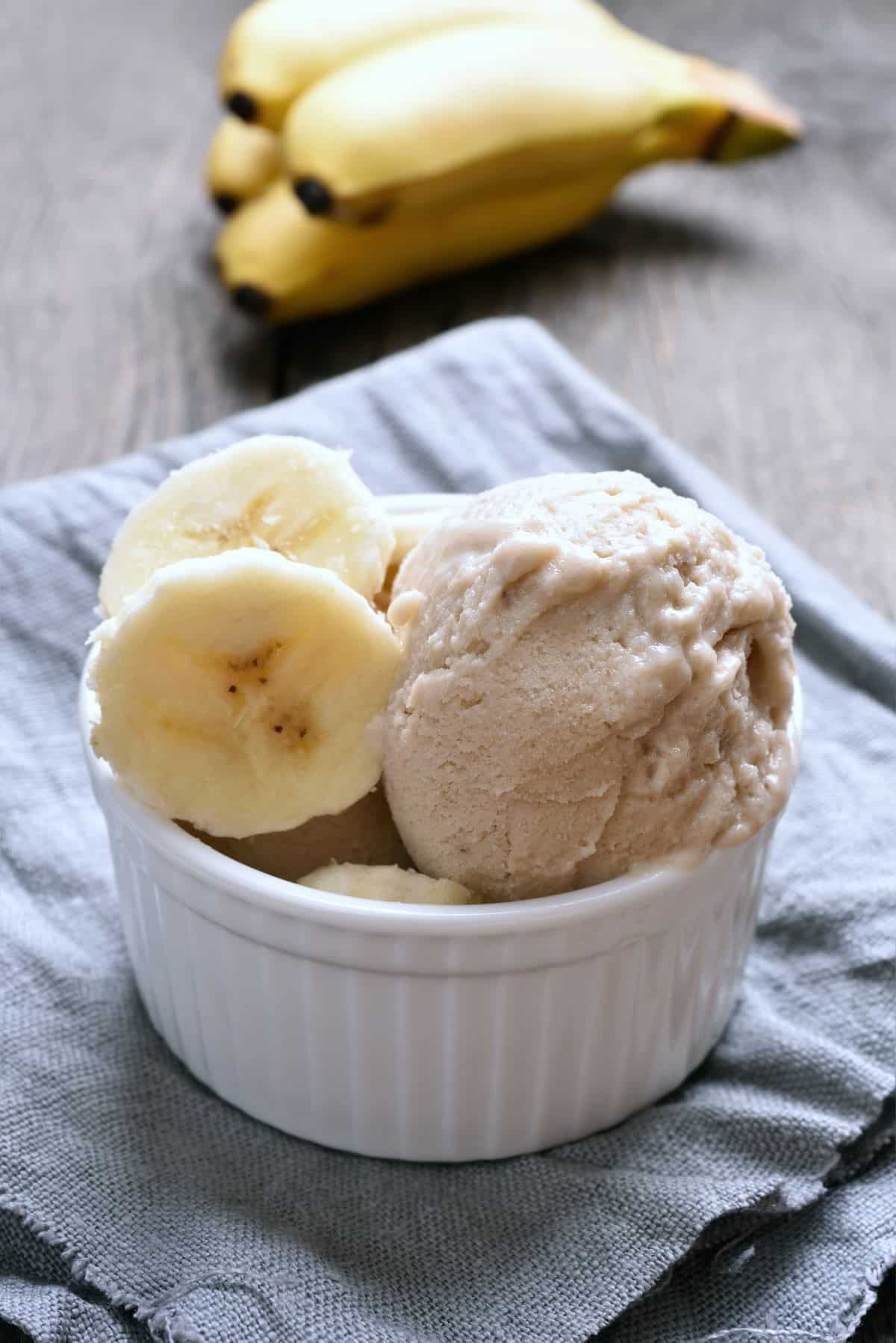 There are a lot of amazing recipes for home-made banana puddings out there. Below I've added the famous Magnolia Bakery Banana Pudding recipe, graciously shared on their Instagram during the pandemic.
It's got simple steps and just a few simple ingredients with a delicious creamy banana flavor. It makes a large batch of banana pudding, so I always like to freeze my leftovers. You can also grab their cookbook here.
👇 Scroll Down to the Recipe
Print Recipe
Banana Pudding Cups Recipe
These easy, creamy frozen banana pudding cups are sure to impress your guests at any gathering. Spoon the banana pudding into freezable cups and you can thaw and enjoy it any time! Recipe source: Magnolia Bakery
Servings:
10
-12 servings
Equipment
plastic cups with lids

mixer
Ingredients
1

(14-ounce) can

sweetened condensed milk

1 ½

cups

ice-cold water

1

(3.4 ounce) box

instant vanilla pudding mix

3

cups

heavy cream

1

(11 ounce) box

vanilla wafers

4

ripe bananas

-

sliced
Instructions
In a large mixing bowl, whisk the sweetened condensed milk and water together until well combined.

1 (14-ounce) can sweetened condensed milk

1 ½ cups ice-cold water

Add the instant pudding mix and continue to whisk together until the mixture is smooth and creamy.

1 (3.4 ounce) box instant vanilla pudding mix

In another mixing bowl, beat the heavy cream until stiff peaks form.

Gently fold the freshly whipped cream into the pudding mixture until well combined.

1 (11 ounce) box vanilla wafers

4 ripe bananas

Repeat the pudding layering process until all of the ingredients have been used, making sure to end with a layer of pudding on top.

Cover the cups or ramekins with their lids and refrigerate for at least 4 hours or overnight. Or wrap the cups tightly in plastic wrap and freeze.

You can serve the cups frozen or allow them to thaw in the refrigerator before serving.
Calorie counts are approximations; consult a nutrition calculator for tailored calculations.
So there you have it, freeze banana pudding with confidence! It's a great way to store your favorite dessert and enjoy it later.
Whether you decide to make frozen banana pudding cups or use up your leftovers in creative ways, you won't regret having extra pudding on hand. So go ahead and stock up on those bananas and ingredients to make a delicious batch of banana pudding that you can freeze and enjoy anytime.